This year we will commemorate 300 years since the construction of the building that became Fraunces Tavern!
Join us in keeping the history of the American Revolution alive on one the oldest historic sites in New York City, where General George Washington once stood.
Throughout 2019, Fraunces Tavern Museum will be celebrating this landmark anniversary with special programming, events, and featured content on our website.

The Long Room Enhancement Project
Thanks to a matching grant from the John Ben Snow Memorial Trust and the support of generous donors, Fraunces Tavern Museum's historic Long Room has been made more accessible to the public in an immersive new way! The newly-designed Long Room debuted on March 1.
300 Years of History Blog Series
In honor of Fraunces Tavern's 300th Anniversary, this special edition blog series traces the fascinating history of 54 Pearl Street to discover some previously unknown stories and information about the building and its inhabitants over the last 300 years, as well as new discoveries about the Museum's collection.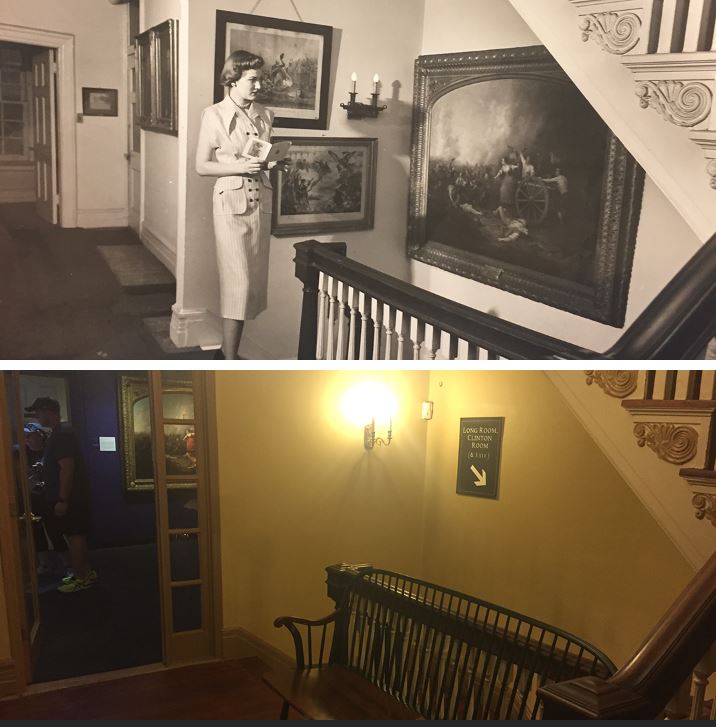 300th Anniversary Archival Photo Collection
Built by the De Lancey family in 1719, 54 Pearl Street has been a private residence, grocery store, hotel, and one of the most important taverns of the Revolutionary War. View a photo archive that will take you back in time to explore Fraunces Tavern's illustrious history as the oldest standing structure in Manhattan.
NEW Exhibition:
A Monument to Memory: 300 Years of Living History
Opening July 23
Though we typically remember its significance in the American Revolution, Fraunces Tavern continued to be an active and important social space in the many years following Washington's farewell. On the 300th anniversary of the building's construction, A Monument to Memory explores the many roles 54 Pearl Street has played in the public life of Lower Manhattan, inviting visitors to discover how the stories we tell through historic preservation and inquiry shape our memories of the past.
Fraunces Tavern 300th Birthday Celebration
October 1, 2019
Join Fraunces Tavern Museum & Restaurant for a grand 300th birthday celebration for Fraunces Tavern! There will be hors d'ouerves, drinks, a champagne toast, live 18th century music on genuine colonial instruments, and, of course, a birthday cake!
Archtober
October 2019

This month, the Museum is partnering with The Center for Architecture for Archtober, NYC's architecture and design month, featuring hundreds of events, tours, and exhibitions organized by more than 60 partners across the five boroughs during the month of October. Celebrate the Tavern's 300th Anniversary this month with a brand new tour that takes a comprehensive look at the architectural and design history of 54 Pearl Street and it significance to the history of New York City over the last 300 years.